How I had fun with Tonic's New Year's Practice Challenge
On January 8th, 2023, Tonic kicked off the New Year by launching a new community feature called  "Challenges". Challenges allow people in the community to work together towards a specific goal. In this case, it was to accumulate 1,000 hours of total practice. When users sign up and practice in a Challenge, they are put on a leaderboard and given the opportunity to win sweet prizes. These prizes differ from challenge to challenge, but for this New Year's Practice Challenge, the team decided to give all people who participated a badge for their profile. And for those who were seeking to leave a mark on the Challenge's leaderboard, breaking the top 10 earned them a special badge.
Witnessing this Challenge first-hand
Unfortunately, I wasn't able to practice as much as I would've liked during the Challenge, but it was still a really incredible feeling to see my hours spent in Studios being added to the overall progress meter. Aside from that, it was also mind-boggling to see so many people practicing on Tonic when the Challenge began. Every time I checked the app, the progress bar of the Challenge increased significantly, with more and more users signing up for the Challenge as time went on. It seemed like we were going to break the 1,000 hour goal much sooner than the 10 day timeframe. The momentum from the community felt awesome.
Things happened even quicker than I predicted. Less than 3 days into the Challenge, we were able to blow past the 1,000 hour goal! I was pretty ecstatic. It gave me flashbacks to rehearsing with my chamber ensemble growing up. We all would receive our sheet music well before our first rehearsal so that by the time we rehearsed, we were able to create something meaningful. That same warm feeling was something I felt when we accomplished our goal.
To celebrate and reward the Tonic community for reaching this goal so quickly, Tomastik-Infeld™ reached out and sponsored a giveaway for 8 sets of strings to be raffled off amongst those who reached the top 100 on the leaderboard. Once this announcement was made, it was as if we had turned on the hose for motivation. I had never seen more Studios open in my life! We broke 2,000 hours less than three days after the announcement and surpassed 3,000 hours by the last day of the Challenge. There's no doubt that string musicians were hungry for a chance to participate in the bonus raffle!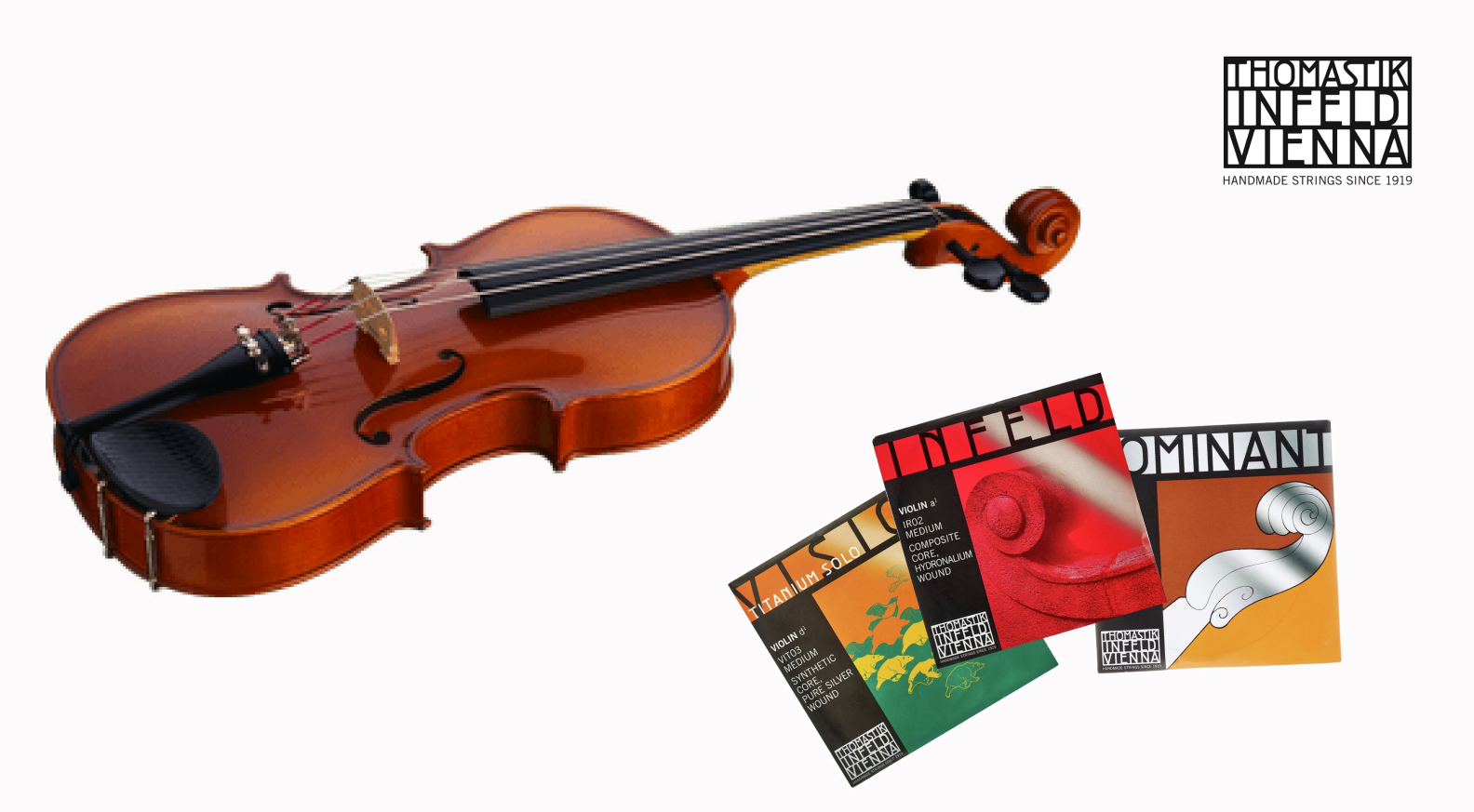 The Community's Reaction to this Challenge
Throughout the Challenge, the community was able to view important updates and motivational messages on "Highlights". The Highlights were always received so positively, and people were always ready to respond with their thoughts and experiences during the course of the event. Groups such as the "Goals & Motivation" or "Tonic Community" were leaving words of encouragement when we would hit certain milestones. A young and driven violinist by the name of Yuto Lim shared some words at the end of our Challenge that touched not only me, but others in the community.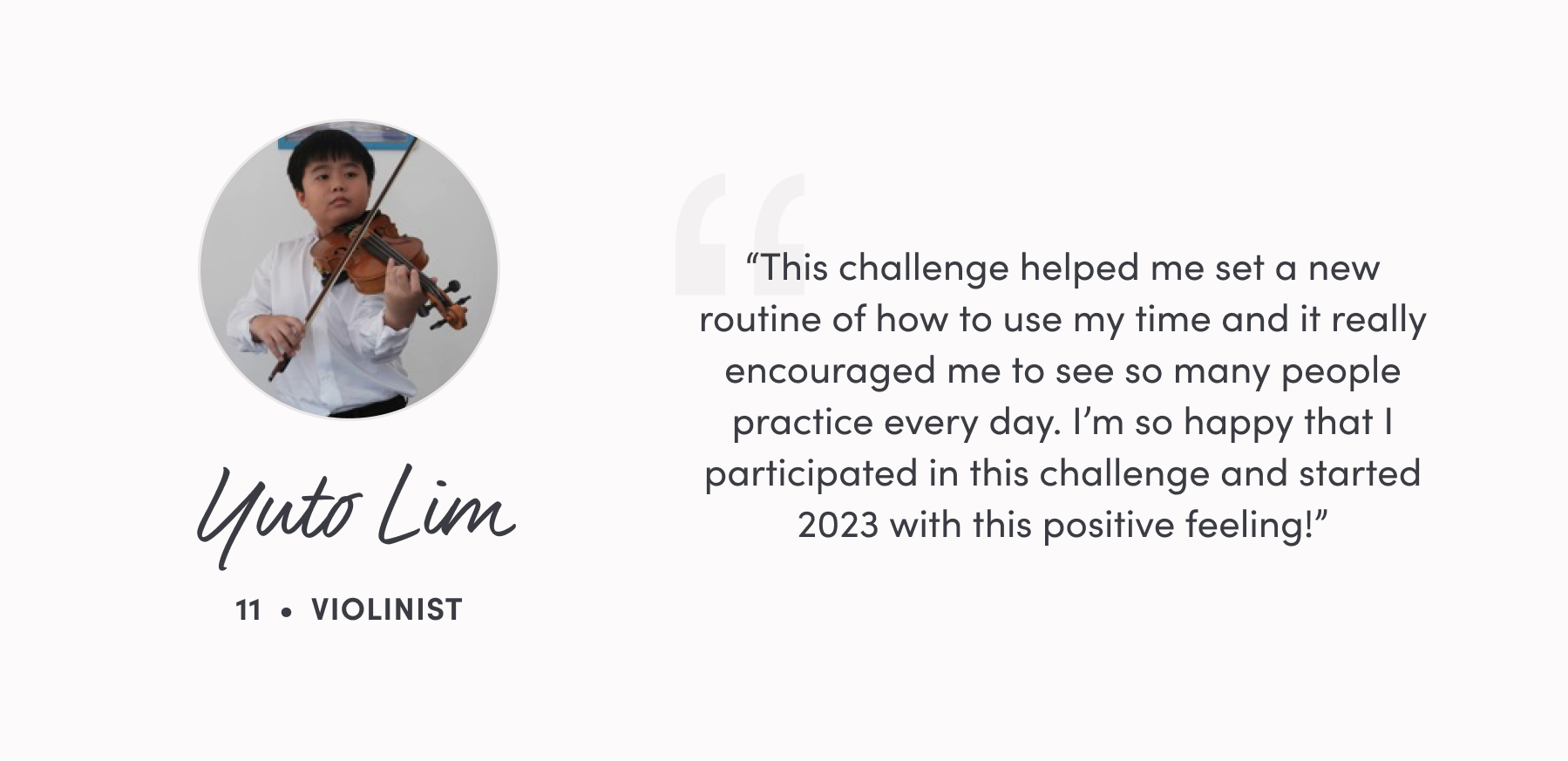 Where do we go from here?
It's safe to say that with the successful launch of such a community-driven feature, we will definitely be seeing more of these Challenges in the future. The possibilities are endless! Finding the motivation to practice has always been difficult, but now with the Tonic community and these Challenges, it feels as if motivation is just a click away. Looking back, while it was important to practice as much as we could during this Challenge, it's the progress in our playing and friendships that we made along the way that we will ultimately carry with us for a long time. Who knows, maybe even a lifetime!
Well, I'm off to practice… in the next Challenge that is happening right now! Come join us on Tonic!
👾
Piergiorgio Wilson is a massive fan of classical music, sports, and video games.