Introducing: new dashboard and profiles
More insights, more control, more you 🌟
We've just wrapped up a really big update and can't wait to share it with you! For the past few months, we've been working on ways to help you practice better and improve faster. With these new updates, you'll be able to track your progress trends, revisit your history, and share more about yourself with others.

Here's what we've added:
Better progress tracking and insights on the dashboard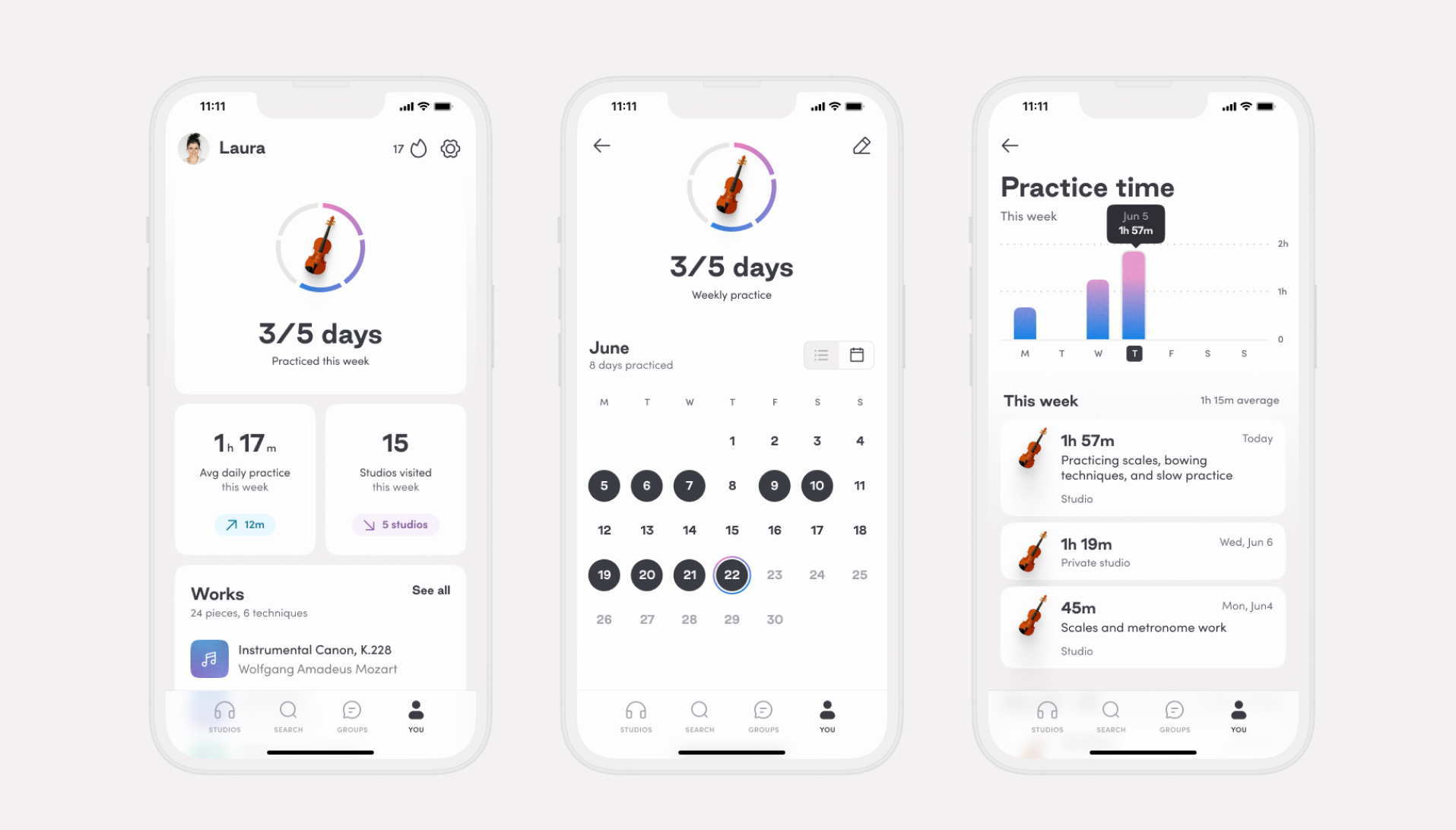 The dashboard's been upgraded with features to make tracking progress much easier—and it looks super clean ✨
To stay accountable, people can now add practice goals and track their progress at the top of the dashboard. Studio session summaries will be listed under each week, and a simple toggle switches to a calendar for an overview of days practiced. We've also designed a week-by-week graph that makes it easier to read trends and visualize progress.
Each past Studio session now has a recap of time practiced, audience engagement, playlist and feedback to allow people to review whenever they need. Listening time is equally important—listening history is also saved, allowing people to revisit the playlist and see who else was in the audience.
More customization with new profile design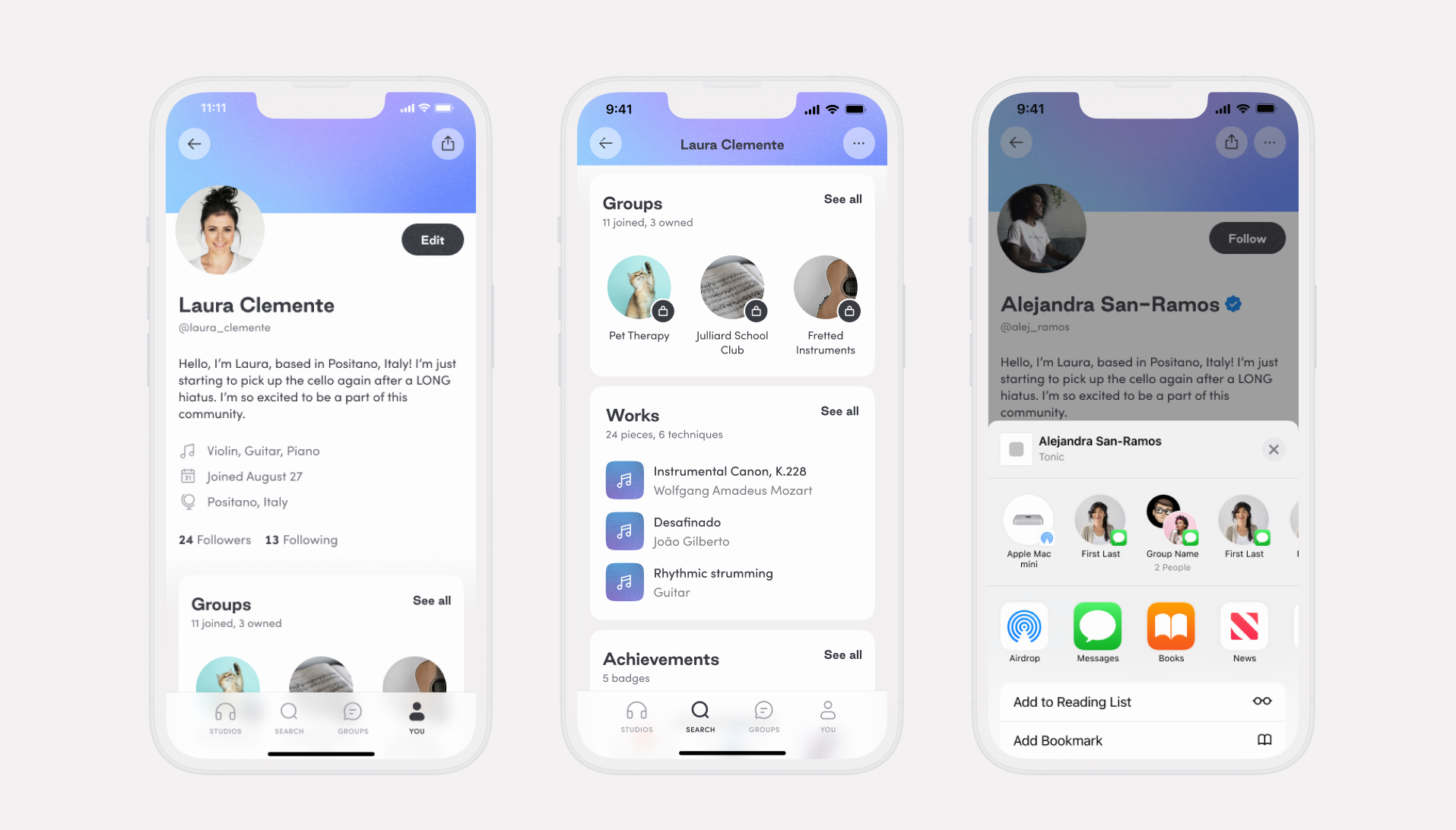 We know that everyone in our community has a unique voice and music journey, so we've worked hard to celebrate that with even more personal profile pages. Our new design lets members customize their page as well as easily explore what other Tonic members have shared on theirs to make new friends. 💌
Right on the profile page, members can now include a personal bio, share what instrument they play and where they're based, and list any music pieces they're currently working on. Profiles will also include an overview of Groups and a display of all Badge accomplishments, and can now be shared with people outside of Tonic.
This update also includes bug fixes and performance upgrades. You can check those out here.
For our community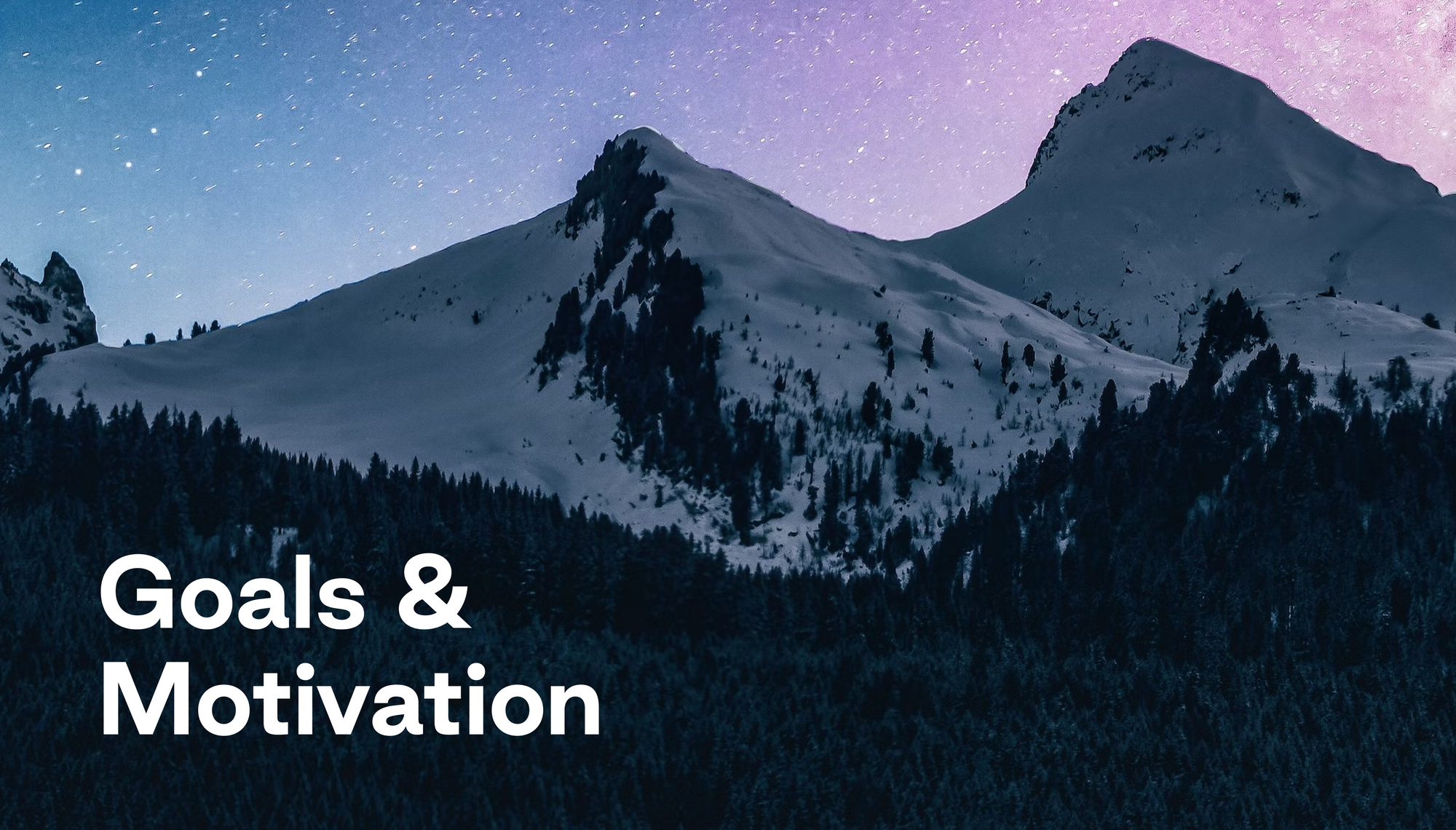 To kickstart these new updates, we're hosting another challenge event! Join the Goals & Motivation Group on Tonic to find out more. And if you're not on Tonic yet, you can use this link to skip the waitlist and join immediately ✨
What's next?
We're already thinking about our next feature additions and improvements. Keep an eye out for our next update–we're currently working on squashing some bugs related to our Studios, and are also gearing up to rethink the community experience on Tonic! 🤫
We appreciate your feedback every step of the way. Thank you for helping us make Tonic the best place to meet, connect, and grow with other musicians and music lovers.